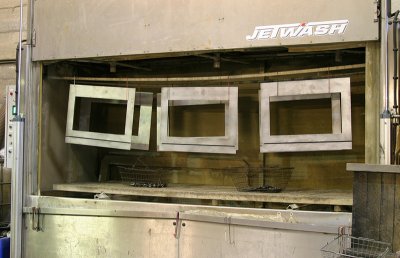 Degreasing
To ensure a high-quality, durable, long-life coating with maximum adhesion and a smooth finish, all items must be fully degreased and washed before finishing.
Our large Vixen JetWash front-loading phosphate degreasing and washing plant removes all traces of oil, grease, fingerprints and other surface contaminants from products before they are powder coated or wet painted.
Please contact us for a no-obligation quotation.