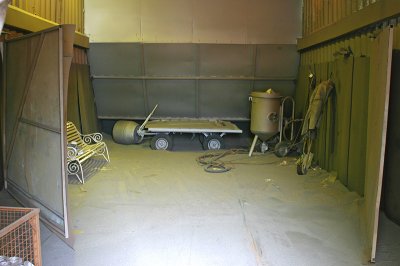 Grit Blasting
Our sister company Sureline Blasting Ltd offers full grit blasting and bead blasting facilities (also known as sand blasting) for removing existing finishes and corrosion from products prior to finishing.
Large and small items can be accommodated in our spacious blast room which has direct, level access from our yard for ease of loading.
We offer grit blasting as a stand-alone service to prepare items for your own finishing, and as part of our complete door-to-door finishing service prior to degreasing and powder coating or wet painting in our own facilities.
Please contact us for a no-obligation quotation.